Openstream.ai® Chief Scientist Dr. Phil Cohen named an ACL Fellow
Dr. Cohen has been recognized for his significant contributions to the study of communicative action & dialogue research and to the theory and practice of multimodal interaction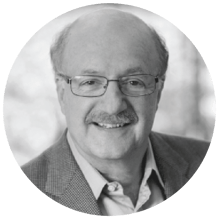 Somerset, NJ November 26, 2020—Dr. Philip R Cohen, Chief Scientist of Openstream.ai®, an AI company focused on enabling the Intelligent Enterprise, has been named a 2020 ACL Fellow by the Association for Computational Linguistics (ACL). Founded in 1962, the ACL is the premier international scientific and professional society for researchers and practitioners working on computational problems involving human language, a field often referred to as either computational linguistics or natural language processing (NLP). Established in 2011, the ACL Fellows program recognizes members whose contributions to the field have been most extraordinary. We are pleased that Dr. Phil Cohen has been named an ACL Fellow in recognition of his long-standing contribution to the field of Computational Linguistics. A full list of the awardees can be found at the ACL Fellows 2020. "It is a great honor to be named an ACL Fellow", said Dr. Cohen. "I look forward to great advances in the study of natural language and especially multimodal dialogue in the coming decade."
Dr. Cohen has been a pioneer in the field of human language technologies for the past four decades. He is also a Fellow of the Association for Computing Machinery, a Fellow of the Association for the Advancement of Artificial Intelligence, a past President of the Association for Computational Linguistics, and the recipient of the 2017 Sustained Accomplishment Award from the International Conference on Multimodal Interaction. Cohen has led award-winning teams, at SRI International, the Oregon Graduate Institute, Adapx, Inc., and most recently as Chief Scientist for Artificial Intelligence at VoiceBox Technologies. He is well-known for having conceived and led the Open Agent Architecture project at SRI International, which became the foundation of SRI International's efforts in developing SIRI™. Dr. Cohen has published more than 150 technical papers in leading scientific venues, has received more than 18,000 citations, and holds 7 patents.
Today, as Chief Scientist of Openstream.ai®, Dr. Cohen and his team are moving AI, Multimodal and Natural language innovation from research to the mainstream enterprise market. The company recently announced EVACafe, the first commercially available Multimodal Enterprise Virtual Assistant authoring platform based on a domain-independent dialogue engine supporting goal-based collaborative interaction, and populated by automated knowledge-extraction, enabling developers to rapidly create sophisticated interactions for enhanced user experience (UX) and productivity gains.
About Openstream.ai®
Openstream.ai® is an AI company that assists the Intelligent Enterprise in developing and deploying high-performance AI applications. Its core AI Enterprise Virtual Assistant (Eva) offers a proactive, context-aware multimodal mobile virtual assistant platform that enables enterprises to automate and simplify critical information management processes without expensive custom development. The resulting applications powerfully support employees and customers to stay in touch, in control, and informed. For more information, please visit www.openstream.ai or follow us on Twitter @openstreaminc.